Emily R. O'Connor, CRNP
Clinical Liaison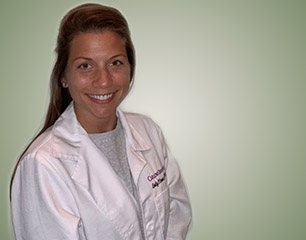 As Clinical Liaison, Emily applies a wealth of first-hand, front-line nursing experience to assist OC Reilly in achieving a sustained appreciation of what health care professionals require to perform their critical duties effectively – and how support services can best meet those needs in a cost-efficient, meaningful manner.
Prior to joining OC Reilly, Emily has worked as a Registered Nurse for over a decade. She is an active practicing Family Nurse Practitioner in Pittsburgh where she maintains her professional involvement in the clinical environment.
Emily has worked across various departments and specialties including Intensive Care, Post-Anesthesia Care, and Surgical Oncology, among others. She has worked in hospitals across the country, gaining perspective and insight from different regions and approaches to health care operations.
"The best patient care pays attention to all aspects of patient needs, including properly equipping the medical staff," she noted. "It's exciting to have the opportunity to bridge that gap of understanding both sides of the equation, from the clinical side to the business side."
Emily has a Bachelor of Science degree in Nursing from the University of Pittsburgh and earned a Family Nurse Practitioner degree from Carlow University. She enjoys spending time with her family.