William J. O'Connor
Bill O'Connor, President, Chief Executive Officer, and sole owner of OC Reilly, Inc., provides leadership drawn from his nearly 35-year legacy of developing and implementing solid, relevant and current supply chain solutions. His concept for OC Reilly remains the same today as when he launched the firm in 2005: Specializing in business improvement to reduce overall spend and enhance revenue while maintaining superior patient care.
Bill and the talented OCR team have positively impacted the financial bottom-line of some of the most noted organizations in the United States by hundreds of millions of dollars since their inception. They have also reduced inventories and improved cash flow by tens of millions of dollars across the country as well. Their hands-on approach has enabled them to accomplish this while having great success limiting disruption, keeping quality at a high level, and bringing many organizations back into regulatory compliance.
Bill founded and served as the leader of Provider Supply Chain Partners, a successful, growing, Pittsburgh-based entity serving the Allegheny Health Network and more than 50 hospitals in the Tri-State area. Prior to forming OC Reilly, Bill served as corporate director of supply chain for the University of Pittsburgh Medical Center (UPMC), responsible for an annual spend approaching $1 billion, as well as for asset inventories and expensed supply locations exceeding $150 million at nearly 600 locations. He has served with many industry associations, including in leadership positions. He holds a bachelor's degree in communications from Clarion University of Pennsylvania.
"As the leader of this tremendous team of professionals, I see my role as setting an example in conceptualizing and implementing innovative, current solutions for clients, first and foremost," O'Connor said. "We work hard to find new ways to utilize technology as a means of updating processes and systems, along with demonstrating leadership and motivational skills across this high-performing team.
"My definition of success for OC Reilly is nothing less than creating success for our clients," he said. "The best way to consistently achieve that goal, I believe, comes by breaching organizational barriers to create a deep sense of collaboration and innovation on the client's behalf."
Vicki L. White
Vicki White, as Vice President of Operations, specializes in project organization and management from the proposal and assessment phase through implementation. She manages many facets of the organization including sales and marketing efforts.
She brings more than 15 years of experience in corporate strategic sourcing, procurement, and supply chain management from the University of Pittsburgh Medical Center (UPMC). Specializing in public relations, she administrated the sourcing and procurement requirements for corporate communications. Her position at UPMC was also responsible for developing and managing supplier diversity initiatives for the institution. She earned a degree in business administration from Bowling Green State University in Bowling Green, Ohio.
"Since joining OC Reilly in 2007, I envision myself as the communicator to our team and our clients. It is our responsibility to ensure we follow up on every commitment we have promised to our customers in a precise, professional, and timely manner. This includes keeping our website, advertising, and marketing materials current with what is trending in our industry," said White. "From an operations and financial standpoint, I am accountable for all administrative duties including back office functions.
"Our company has a wealth of information and solutions for our clients. It is my role to have it available quickly, efficiently and expertly as our clients or team members require it," she added.  "We are a modest-but-mighty organization, and it's my job to achieve the brand image and polish to that of a large firm complete with a personal touch."

Raymond G. Clegg
Ray Clegg, as Director, Logistical Operations, works with clients to achieve cost efficiencies from the supply chain through to point-of-use, leading to improved cash flow at every point of the healthcare delivery process.
He brings more than two decades of experience and perspective to identify and eliminate obsolete and outdated approaches to inventory control, helping hospital administrators achieve sizeable and multiple cost savings in distribution, warehousing, and other areas.
"I am part of a team that strives to reduce healthcare costs and develop the most efficient supply chain that ensures products are readily available when the clinical folks need them in support of patient care," Ray says, in describing his role with the company. "I am always focused on the task at hand. Building relationships with the customer, striving to exceed their expectations, and opening new doors of opportunity for our firm to provide value.
"There's a tremendous amount of ownership and pride in all client interactions," he adds. "That means not only providing solutions, but also working with the front-line staff to implement a new work flow or process."
Michael R. Fossick
Mike Fossick, as Business Systems Analyst, brings expertise in project management and inventory management control as part of the OC Reilly team. He recently completed an internship with OC Reilly, and will continue to support the firm's efforts to provide high-quality supply chain guidance to its health care clients.
He has experience in lean product management and Six Sigma processes, performing an in-depth analysis and developing recommendations to assist a major national truck manufacturer incorporate greater safety systems into its cab designs.  In another project, Mike used simulation modeling to evaluate potential schedule changes affecting nursing and medical staff for a national hospital network.
Mike recently earned his Bachelor of Science degree in industrial and systems engineering, with a specialization in healthcare from Ohio University.

Robert E. Hardy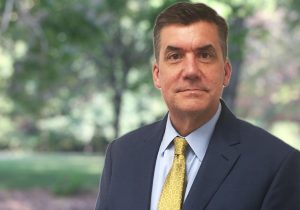 As Senior Director, Strategic Sourcing, Bob Hardy offers OC Reilly clients the value of more than 25 years of experience in managing numerous aspects of healthcare supply chain operations at such noted organizations as the Johns Hopkins Health System and Allegheny Health Network.
His role with OC Reilly centers on improving client operational efficiencies, analyzing both clinical and non-clinical spend, and executing cost savings initiatives – all with an eye on providing high-quality patient care. Bob earned a bachelor's degree in business management at California University of Pennsylvania and a master's degree in organizational leadership from Geneva College.
"My goal is to provide clients with a systemwide approach to strategic sourcing, identifying bottom-line improvements, achieving standardization, supporting effective implementation, and ensuring ongoing contract management," he says.
"What that really means is applying experience and perspective to assist our clients operate as efficiently as possible, while never losing sight of their ultimate objective – providing top-level care for patients with the tools and support required, there when needed, and at the best available cost and value."
Ryan T. Kincaid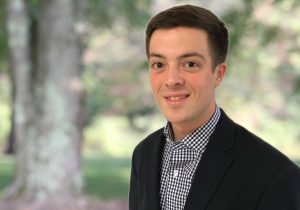 As Operations Analyst with OC Reilly, Ryan Kincaid brings energy and fresh thinking to clients, drawn from insights and experience achieved working in advisory and supervisory roles in supply chain and inventory management organizations prior to joining the firm.
His role with OC Reilly encompasses leading and contributing to the comprehensive analysis and resulting recommended action plans to help clients address operational efficiencies and cost savings, while maintaining and improving levels of quality. Ryan earned a bachelor's degree in supply chain management at Duquesne University.
"I have experienced the importance of supply chain management to the ongoing success of businesses, and work to apply a natural passion for project management, process improvement, and task efficiency to my work with OC Reilly clients," he says.

Mark C. Lunz
Mark Lunz, as Executive Director of Perioperative Logistics, brings 30-plus years of experience and expertise managing many facets of surgical processing logistics and numerous aspects of healthcare supply chain. Mark assists our clients in significantly improving efficiency, production and ultimately patient care while having noteworthy impact on the financial bottom-line.
Prior to joining OC Reilly, Mark served as Director of Surgical Sterile Processing at the University of Pittsburgh Medical Center (UPMC).  During his tenure at UPMC, he held positions in materials management, purchasing, in-patient supply, patient care equipment, and surgical support – while also developing a state-of-the-art surgical case cart system, which included delivery of disposable supply, reusable surgical instrumentation, and surgical draping.
"My role is to build and maintain relationships with clinicians, surgeons, and support staff by sharing my expertise in the Sterile Processing and Surgical Support areas," Lunz noted. "Having achieved fluency with the Association for the Advancement of Medical Instrumentation (AAMI) guidelines and best practices gives me knowledge of effective implementation into acute settings.
"Twenty-five years of experience in all types of sterilization, high-level disinfection, and CSP instrument tracking and management systems gives me not only the ability to teach, coach, and motivate, but also a thorough enjoyment of those opportunities."
Nicholas C. McKinney
Nick McKinney, as Manager of Analytics, brings years of first-hand expertise in asset management, production, planning and strategic sourcing for governmental and healthcare organizations, including managing a $15 million annual commodity for an Allegheny Health Network distribution center. Nick earned his degree in communications from Slippery Rock University.
"My role is to provide analytical support and structure to staff and clients, examining often confusing collections of historical information and transforming it into meaningful data – this yields knowledge that our staff and clients use to create responsible and positive changes in their organization," says Nick. "The ability to trust the information our staff presents to clients and leadership is crucial to our success.  My ability to understand our staff's needs and transform the information at our disposal to meet those needs puts me in a situation to assist in achieving each of our staff's success.
"Regarding our recommendations, I find it best to be as transparent as possible," he explains.  "Performing the due diligence required to make recommendations may shed light on information the client may want to challenge.  As in life, I always strive to offer my best effort while ensuring the customer is pleased with our services."
Edward A. Moran
Ed Moran, as Director, Supply Chain, brings decades of varied leadership experience and proven success, providing insight and direction to enable OC Reilly clients to achieve greater efficiencies in their healthcare supply chain operations.
He draws on experience in leading supply chain integration initiatives for a 19-hospital system, including implemented a supply chain management outreach program to improve service levels, align divisional goals, and create greater efficiencies. Ed earned his degree in business administration from the Community College of Allegheny County.
"To be a custodian of OC Reilly's values and culture, that's how I see my role. To act with integrity while improving our client processes, quality, and productivity, and provide actionable input to the project team during all phases of each engagement," says Ed. "Clients depend on us to provide objective, third-party, unbiased input. That can only come after having effectively built and maintained partnerships with our clients at all levels.
"By delivering on promises and exceeding expectations, I'm proud to be part of the team here that has seen satisfied customers, through conversations, become voluntary ambassadors for OC Reilly."
Michael P. O'Connor 
In his role as Financial Analyst with OC Reilly, Mick O'Connor brings a deep understanding of financial and supply chain analysis, enhanced further by a global perspective.
Mick provides financial and supply chain analysis of health care entities, contributes ideas and feedback on inventory management, advises on financial strategies, and develops pricing and revenue models for OC Reilly clients. A worldwide traveler, he earned a bachelor of science degree in both finance and international business from The Pennsylvania State University.
"Client service from my viewpoint means providing resources and bringing a unique perspective to complex logistical problems," said O'Connor. "Taking advantage of small opportunities or seemingly meaningless variables can often have significant outcomes that aren't obvious to everyone that observes them.
"Acting in consultation with a customer doesn't always mean implementation of process improvement or alternative solutions," he explained. "Assisting in implementation with the customer is fulfilling, though, because I can witness concepts in action in an actual working environment and the satisfaction that brings."
Paul J. (P.J.) O'Connor 
P.J. O'Connor, in his role as Vice President, Client Initiatives for OC Reilly is responsible for identifying opportunities and providing the necessary tools to assist the sales team in pursuing and winning new business for the firm.
P.J. calls upon nearly 10 years of experience in a startup business environment, along with a passion for developing and implementing solutions that represent clear value to clients. As Executive Director of Business Development and Technology with antibacterial producer and distributor Pelican Solutions LLC, he managed all strategic and operational responsibilities, including sales, marketing, and financials. He earned his bachelor of arts degree in business management and finance from Mercyhurst University in Erie, Pennsylvania.
"I oversee various projects to support our team's ability to focus on priorities and be aggressive making progress," O'Connor said. "My role is that of a utility player with the ability to jump from role to role, project to project, as needed – which requires an understanding of the various facets of OC Reilly's portfolio, coordinating our areas of expertise within a continuously collaborative environment.
"At the end of the day, our success rides on creating an environment where our clients can succeed," he added. "That's why it's necessary to develop a synergy with each customer based on trust."
Michael R. Polaski
Mike Polaski, as Executive Director, Supply Chain, applies his expertise with OC Reilly health care clients to develop solutions and processes for inventory control and supply distribution, with specific talents in facility layout and design, slotting of individual stocking units, addressing obsolete inventory, staffing capabilities, order fulfillment, and par management.
He draws on experience in successfully integrating 16 system hospitals, numerous physician practices, and long-term care facilities into a centralized warehouse model, achieving millions of dollars in savings. In 2002, Mike completed inventory control management coursework at the University of Pittsburgh's Katz School of Business.
"At this stage of my career, it's especially gratifying to serve as a mentor and teacher to some of the younger staff at OC Reilly, as I manage and oversee a number of logistical projects," says Mike. "I believe my 30 plus years of experience within supply chain logistics and my actual working the front lines a number of those years has enabled me to address and better understand issues with our clients.
"Delivering true personalized customer service with our clients has proven the most effective way to earn and maintain their loyalty, and that's what our team strives to achieve every day."
As Director of Supply Chain and Special Projects with OC Reilly, Justin Sowko brings both practical hands-on experience in distribution services and an aptitude for innovative problem-solving on behalf of customers, based on a career marked by steadily expanding responsibilities and impressive results.
At OC Reilly, Justin facilitates to shape direction and execution of supply chain-related services for customers, as well as contributing ideas and fresh approaches to a variety of special projects as the needs of the firm's customers evolve and change.  He earned a bachelor's degree in business logistics from The Pennsylvania State University Smeal College of Business.
"Having managed a high-volume $80 million hospital network distribution center, health-care supply chain issues have become part of my DNA," Justin says.  "Working with OC Reilly customers affords a new opportunity to apply that experience in new ways, assisting them to succeed."
George M. Vunovic
George Vunovic, as Executive Vice President of Technologies, leads the effort to encourage more vendors to view OC Reilly as a true change agent in support of clients in the healthcare space.
Operating from a deep appreciation and passion for biomedical engineering, George assists clients assess new concepts and technologies and works with vendors to provide hospitals and healthcare systems with economical and innovative ideas.  He holds both associate and bachelor's degrees in biomedical equipment technology and electrical engineering from The Pennsylvania State University. He earned national certifications in Biomedical Equipment Technology and Clinical Engineering.
"As a leading subject matter expert in biomedical engineering, I work in concert with the complete OC Reilly health care advisement portfolio to quickly determine the medical equipment management (MEM) opportunity and provide significant financial return on investment to the client," Vunovic said.
"Effective listening and avoiding any preconceived notions serve as the primary drivers of customer service and satisfaction," he added. "Meeting the customer's requirements each and every time is the hallmark of quality service, no matter what the industry."